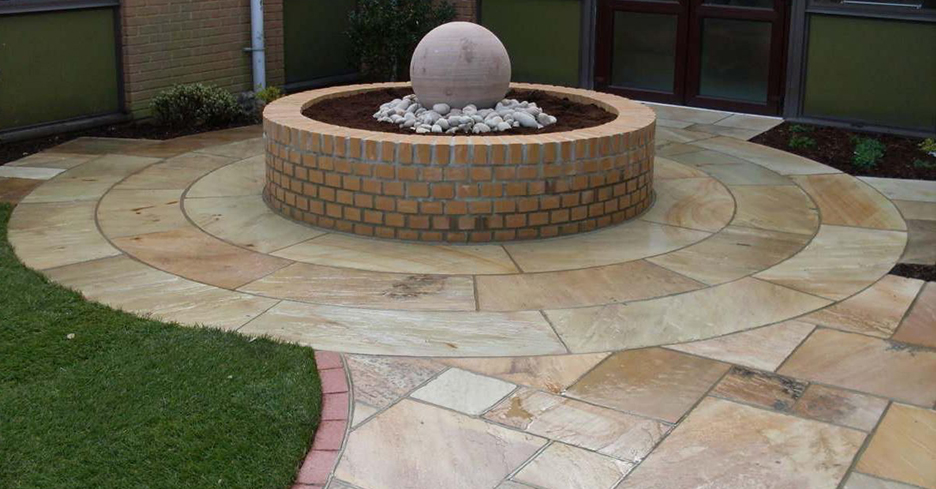 Creating A Classic Look With Fossil Mint Sandstones
Rocks, minerals and stones are the most cherishable and valuable gifts bestowed by nature to mankind. Stones have been used since the 'Stone Age' for construction, and sandstones are sedimentary rocks that are composed of mainly rock grains or minerals of sand sized. They are available in a variety of colors that includes gray, tan, brown, yellow, white, red. It is highly weather resistant, which makes sandstones a common building and paving material. Fossil Mint Sandstone the most ideal for multiple laying possibilities, including both interior and exterior application. The varieties of sandstones are fabricated by using superior and premier quality blocks that are highly demanded across the globe. The sandstones of fossil mint are available in variety of shapes, sizes and color options. Light mint colored sandstones are available in a variety of tones that impart an interesting look to the pavements and other decors. They add a significant dash of gracefulness with exotic and rustic designs. These types of sandstones come in a variety of specifications. Even patio sandstones are available in a great variety of designs and textures.

Features of Fossil Mint Sandstones
Offer the most superior performance
Are water resistant and offer the benefit of low absorption of water
They are resistant to saline water
Have excellent mechanical strength

Fossil Mint Sandstones are available as per the client requirements in a variety of finishes such as natural, horned and sandblast finishes. Carving of pavement can be done with the best-quality sandstones that really enchant the beholder. Pavings comprised of beige as the base color, along with bold color for veining, and markings of fossil, really catch the eye. Sandstones that cannot be withered easily impart distinct character to the pavement.

Wide Usage of Fossil Mint sandstones
They are used for designing the garden and lawns, driveways, passages and for interior decorations. Such sandstones can be used for the paving of the slab that are most accurately calibrated along with natural hard surfaces that create extremely hard and durable wearing ideal for the making of paths, driveways, and patios. They help to create the most traditional along with the contemporary designs that enable a natural transformation from home to a garden. Sandstones are available in a variety of colors, ranging from cream and yellow to orange and mint. Such sandstones can be used for the designing of pavements across Europe as well and other cold places since they are frost resistant.
Share this post on social media